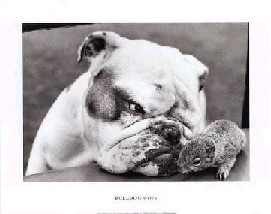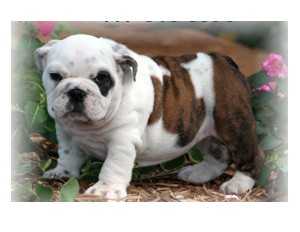 We are a huge supporter of Kong Rubber Dog Toys for our English Bulldogs! Highly durable, lasts a long time and several selections to choose from at your local pet store. Please choose your size wisely based on your pets needs.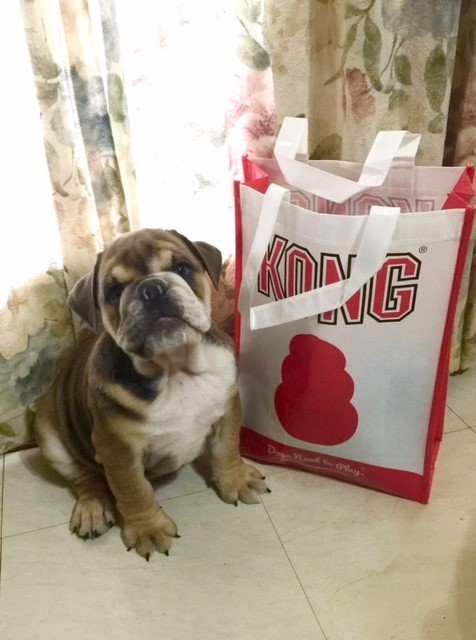 Customers have asked what we feed here at our Kennel. We have tried numerous brands in the 20 years weve been breeding. I will say Nutro has been one of our top choices in pet food for bulldogs. Free of Corn, Wheat and soy which helps eliminate skin problems. However as we have so many "mouths to feed", this was not a beneficial option for us. We found a great branded food which we, so far have loved. We feed our adults the Nutrena Loyal Life food and our puppies get the Large Breed Puppy version. The kibble size is perfect for our needs. If you can find a Large Breed Lamb/rice, that would be even better. The diet is free of corn, wheat and soy making it a partially grain free food, but they also offer grain free specific diets as well. Keep in mind, some grains aren't bad. There are Healthy grains and unhealthy grains, so going totally grain free isn't always the best!
We now Health Test our adults here in our program. We check for HUU, DM, and CMR1. We will be soon adding Cysturnia 3 to our Health Tests too.

Each adult on our Pages will show if they are clear or just a carrier status. Please understand and educate yourself on what a carrier means. Over the years we have found that over 80% of English Bulldogs are in fact a carrier of 1 or more gene.This is a Gene carrier only and does not affect the health of the dog. We strive to pair any carrier adults to NON carrier partners to prevent double affected offspring. For more information and to educate yourself about what these carrier Genes mean, please visit Animal Genetics Website. ​​
NEVER let a carrier only status deter you from purchasing a beautiful Bulldog Puppy of your choice! ​