"Deposits"
Payment Options​
& Shipping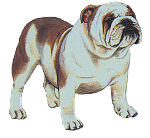 $500 or $1000*
​
. Non Refundable Deposit to secure your puppy!

* Our Rare Colors and our Merles require a $1000 deposit to reserve due to their higher cost. ​
Contact me to set up your deposit or to send full payment for your puppy. I will gladly setup payment plans with you so you can pay on your puppy while it is still growing and in our care. There will be signed contracts for BOTH, yours and my protection. I will also provide you with receipts showing any money you've paid. Puppy must be paid in full by the time it is 8 weeks of age and ready to go. Any puppies not paid and shipped by 8 weeks of age, there could be additional fees for care and upkeep. NOTE that delivery methods are limited once a puppy is over 9 weeks old based on weight, so keep this in mind in case you incur higher shipping costs due to this. Puppies cannot ship via some Airlines once it has reached 20# in weight. Ane please note: ANY and ALL monies paid on your puppy are considered Non-Refundable, this includes deposits, payments, and/or paid in full!!


​​
PAYMENT OPTIONS: ​

​​

1.

Paypal for initial deposits ONLY:

please notify me first as I need to send you the info. It must be sent as "Friends and Family" or Paypal charges a service fee. I am not responsible for service fees. Due to the new Chargeback Scamming system going on, we will no longer accept full payments on puppies via paypal unless you live local. There may be a 60 day AKC Registration holding until after the chargeback window has cleared if you choose to pay all pymts via PayPal. Ask questions first if you don't understand this!



2. Zelle or Venmo Cash Apps, or FB Messenger Pay:

With todays technology, most of our buyers actually prefer to pay us via these methods. We are perfectly fine doing so. Its very easy to use and accounts are free to setup. Most deposits/payments are done instantly. Please let us know if you'd like to use this method of paying so we may send you the acct info. Please understand any payment form that charges a fee, YOU are responsible for adding that fee to your deposit/balance. Most forms are free to use when sending money to us.


​​


3. Personal Checks, Certified Bank Checks, Money Orders:

​​ Must allow a 14 day clearance time in order for me to accept these methods. Keep this in mind if your wanting to pickup/ship your puppy within that window. We will NOT release puppy until the check/money order has cleared our bank! NO EXCEPTIONS! $50 Returned Service Fee for returned payments that buyer is responsible for.



4. Bank to Bank transfer

: please let me know if you want to transfer from your bank into mine via direct. I must provide you my info. Again, Funds must go through a 14 day clearance so to insure no chargeback occurs. ​​​



5.

I DO NOT RECOMEND:

Western Union or Walmart Money Gram:

But we do use these options if Buyer prefers an easy route,

however please understand this does not protect YOU as the buyer. It does protect ME as a seller but I want you comfortable knowing this. I am willing to provide my work, friends and family as well as fellow breeder aquantenances I know throughout the U.S. if you feel you need a reference from me. just ask!

4 SHIPPING Options Available:


​​
1.

Flight Nanny services

average

$400-500+

for a flight nanny to bring your puppy to your nearest airport and meet you in person. Puppy will NOT come with a Soft Carrier so please be prepared to transport your new puppy home with you.

**On occassion we will fly our own puppies to you when we are able to. If we do, and our cost is less than the $500, we will refund the difference to you as we only want to charge you what we pay out of pocket; most cases we incure over the $500 fee quoted. ​
​

​​​​2​.

Pickup or Meet Part-way:

We welcome you to come meet us locally and pickup your puppy in person. Or for a driving fee, we also offer to meet you part way within a reasonable driving distance to meet you and hand deliver your puppy in person. This fee is determined on our driving distance and is to cover our gas/toll/time.

fee: ~$TBD but averages $100



3.

Ground shipping with a reputable

breeder transport system

,

costs ~

$425​​

and they guarantee their services. Very reliable and safe way to travel. Let me know and I can get you an exact price quote.

4.

Ground shipping with Puppy Travelers

which we charge

$260

. They are a large pet transport service that although is very inexpensive, they do deliver on a larger scale setup. They only service MOST of the LOWER US states. Please check their coverage map before requesting this option. ​​


Flight Nanny shipping includes vet health certificate, food sample, puppy pack complete with all paperwork, records, samples, toys and a blanket. Sometimes we will ship your loaded supply/sample kit to your home in advance so the flight nanny only has to bring the puppy kit folder.​​
​
Ground Shipping services includes vet health certificate, food sample and puppy kit folder. We will pre ship your loaded supply/sample kit to your home before your puppy arrives.
PAYMENT, DEPOSIT & SHIPPING INFO: Please READ FIRST!!
If you have any questions, please ASK!​
Going forward, we

REQUIRE a copy of Buyer(s) Drivers License

to attach to our contracts for security purposes when payments are made in any means other than cash. This ensures the safety of our business. Please understand that we in NO WAY use your ID for any purpose and it is shredded after the 1yr contract expiration.